Johnny Matthew's exceeds all industry standards for pre-licensing education at levels never seen before on the West Coast.
Matthew Nolan and Johnny Rawlins have worked together in the salon industry for over two decades; bringing  seventy five years of combined experience at the top tier of the industry to the educational realm. Now they've created a beauty school and barbering academy in Salem, Oregon, and a hairdressing training system that is based upon the finest in London and San Francisco aesthetics. They've both trained and worked with internationally renowned hair fashion artists and famous salon professionals, and now they bring that skill and excellence to aspiring hair designers & barbers in Oregon.
Driven by Johnny Matthew's philosophy of pushing the boundaries of hair design & barbering,  fostering creativity in the classroom, students will leave with all the skills necessary to work in the world's top hair salons & barber shops, and will be ready to market themselves with a photographic portfolio and resume. Johnny Matthew's is not about the average barber or hairdresser. Our goal is to deliver highly motivated artisans of hair into a competitive, national and international salon & barber market. Johnny Matthew's Hairdressing Training School is at the forefront of the barbering & hairdressing industry. We are pioneers of geometric hair design for the professional career hairdresser & barber.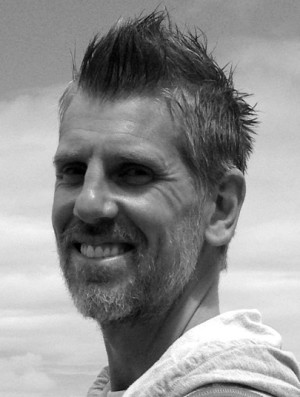 Matthew Nolan
Matthew possesses European style, an English background and a fabulous local reputation in the salon industry.
He learned his craft in London, completing a hairdressing apprenticeship with England's celebrity hairdresser Charles Worthington: voted British Hairdresser of the Year twice and Men's Hairdresser of the Year. After working as a stylist in Worthington's flagship salon, Matthew launched into an international career, working in salons from Beverly Hills to Seattle, all before landing in Portland's Pearl district and finally Salem, Oregon.
He has an unmistakable style of hairdressing – distinctive, progressive and hip. He is highly respected by his clients, and his methods have been taught to fellow salon professionals. Matthew Nolan hair always pleases the eye and unfailingly flatters the wearer, and his craftsmanship is in much demand by salon clients.
In terms of clients, his Salem salon attracts a discerning patronage, the type of men and women who understand and appreciate the difference between great hairdressing services and those that are just average. Women leave the salon looking amazing and feeling fabulously feminine; men are confident of a haircut that is both flattering and fashionable.
Matthew has developed a hairdressing training system known for its technical precision. Students are taught about the latest looks and how to style hair perfectly to suit the client's personality and lifestyle. In the salon arena, the demand for a cosmetology school that teaches dexterous, precise and versatile handiwork is in high demand, and Johnny Matthew's Hairdressing Training School meets that need enabling students to launch into an exciting career.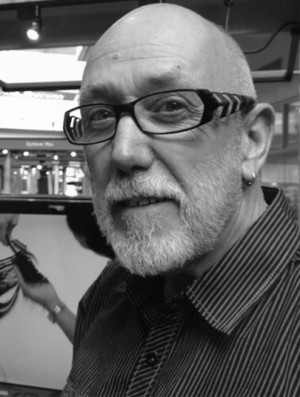 Johnny Rawlins
Johnny's hugely successful career in hair design spans more than 45 years. He began his training with Vidal Sassoon in San Francisco during the 1970s. As a personal stylist he has worked with an entire generation of the community's fashionable faces. Johnny is still known by many as the best in the business. His enthusiasm for his work is stronger than ever and he spends much of his time on the salon floor doing what he loves; cutting and styling and creating beautiful hair styles.
Pioneer of cuts and styling techniques such as the Graduated Bob, the Inverted Layer, and The Scrunch, he is constantly researching new techniques and products, many of which become part of the successful Johnny Matthew's Hairdressing Training School.
Johnny Rawlins has now joined forces with Matthew Nolan opening a new and innovative beauty school in the heart of Salem, Oregon, centrally located and within easy driving from Portland to the north and Corvallis and Albany to the south.